---
Audio for the People
newkrackle is a boutique recording studio and the creative home of Multi-Media Performance Artist, Writer, Award Winning Sound Designer, Multi-Instrumentalist, and Music Producer Jason T. Edwards. Located in outer SE Portland, Oregon and specializing in audio post production for film and television. The studio is also ideal for music production, tracking and over dubs for vocalists, rappers, singer song writers and small ensemble groups. With a great selection of mics, synthesizers, samplers, high quality preamps, pristine signal path and a fantastic monitoring environment, it's the perfect place to take your single, album, documentary, film, advertisement or frankly any audio project from inception to fruition.
---
All projects are unique! For Rates shoot over a message on the contact form.
---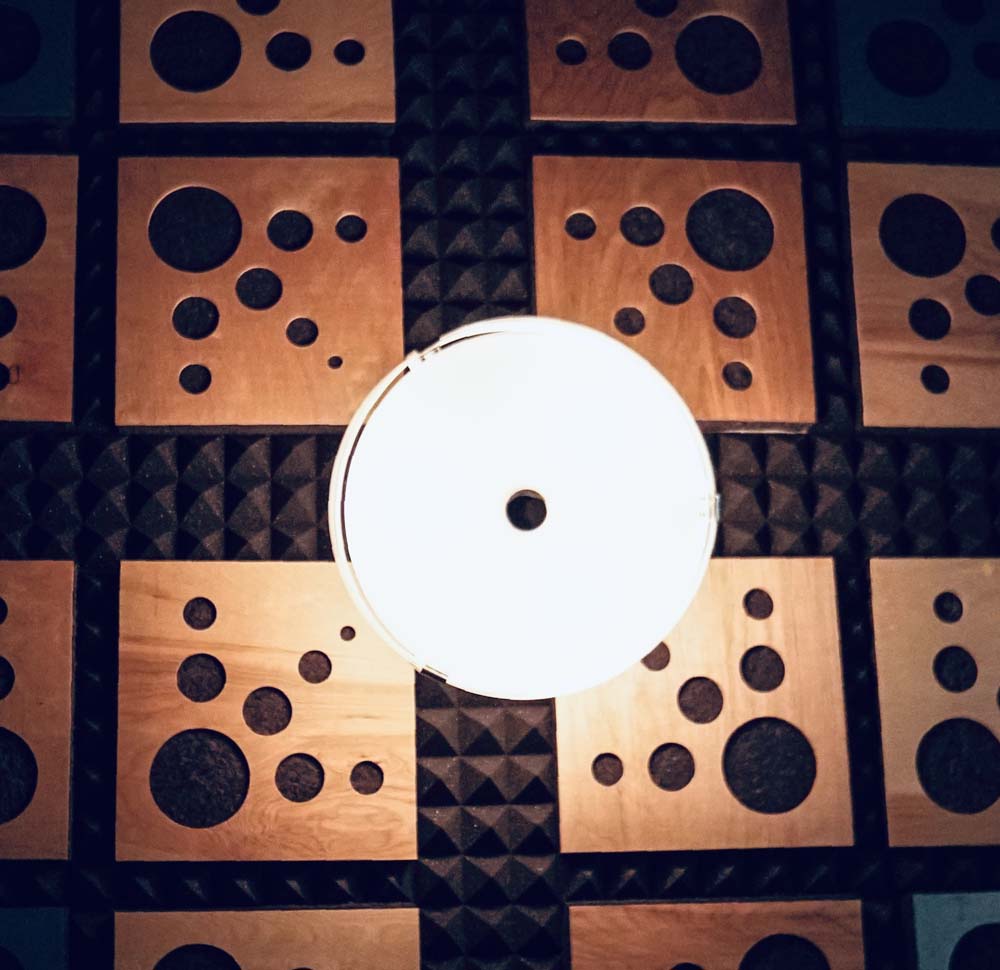 ---
Instruments
Gibson ES 135 Electric Guitar – PRS SE Electric Guitar – Sterling Sting Ray Five String Electric Bass – Washburn Acoustic Guitar – Baby Grand Piano
Synthesizers
Erica Synths Syntrx Modular Synth – Volca Drum – Volca Sample – Volca Modular – Volca Keys – Juno Boutique – Novation MiniNova – Korg Monologue – Rheem Key Bass – Roland RC-505mkII Looping Station – Roland J-6
Effects Pedals
Dream Reverb Amp – Harmonist PS5 – MXR Phase 95 – MXR DynaComp – Boss DD3T Digital Delay (x2) – TC Electronic Hall of Fame 2 Reverb – MXR Micro Flanger – Electro Harmonix Big Muff Distortion – Electro Harmonix Bass Micro Synth – MXR Carbon Copy with Delaytion Analog Delay – Electro Harmonix Battalion – Ditto x4
Microphone Amps / Sound Boards
Neve Portico 5012 Stereo Pre Amp – Apogee Symphony I/O mkII – Soundcraft Signature 22 – Yamaha MG06X (x3)
Speakers
Adam A7 Studio Monitors (x5) – Adam 10 Sub – KRK Rokit 10 Sub – Tannoy Reveal 501.2 Powered Monitors – Behritones 5″ Reference Monitors
Mics
Peluso 2247LE Tube Mic – Audix SCX1 Pair – Audix SCX25 – AT 813a Pair – Electro Voice NK468 Pari – SM58 – Audix OM2 – Audix D1 – ATM23e – ATM25
Software
Logic Pro – Pro Tools – Full Compliment of Waves Plugins – Full Compliment of Plugin Alliance Plugins – Altiverb Convolution Reverb – Speakerphone – INAGRM – And Many More!